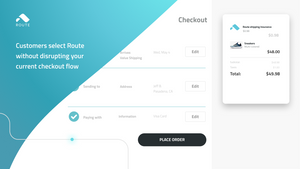 Stash Me Clothing is proud to announced they we now offer shipping insurance via Route.  To add Route shipping insurance to your order just click the toggle button above the "Check Out" button. The shipping insurance will appear as an item when you check out. The price of insurance will vary based the the subtotal of your cart.  The shipping insurance protects from damage, stolen or, lost packages.  
---
• news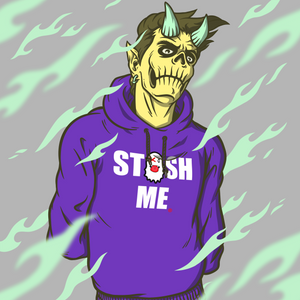 Stash Me has officially released it's first NFT collection. The collection is titled the "Hoodie Demon NFT Collection".  Each NFT unlocks a discount code that will give you a 100% discount of the hoodie shown in the NFT.  Owning any Stash Me NFT will give access to things that will be revealed later.  Check out NFT market place by clicking this link.  https://opensea.io/collection/stash-me-hoodie-demon-collection
---
• news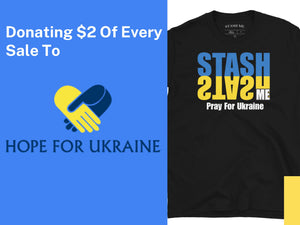 The country of Ukraine is going through a tough tie to say the least. We at Stas Me wanted to do something to help Ukraine.  Beginning March 11, 2022, a specially made t-shirt will be posted on StashMe.net. For every sale of that product $2 will be donated to "Hope For Ukraine" via the Pledging Foundation.  For more information on the "Hope For Ukraine" go to https://hopeforukraine.net/who-we-are/mission.html to find out more information.    
---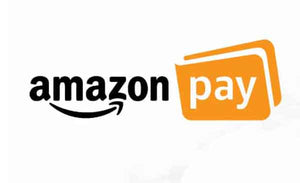 Stash Me Clothing offer multiple types of payment options at checkout. One of those options is Amazon Pay.  Amazon Pay gives you an easy way to make payments with the trust and security of Amazon. Beginning on June 30, 2020, when you use Amazon Pay, you will have the option to select 6 equal monthly payments as a financing option on purchases of $150. We strongly encourage customers to use Amazon Pay in our store with the payment service providing a heightened level of convenience and security.  
---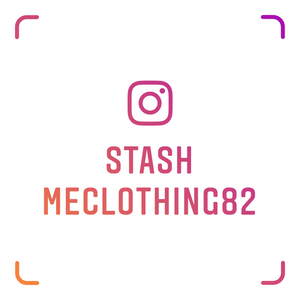 Follow Stash Me Clothing's new Instagram page @stashmeclothing82